4月15日|BEER大数据与空气污染: 绿色地平线项目
四月 12, 2015 @ 8:00 上午

-

5:00 下午

$30
北京能源网络
Beijing Energy Network
北耳
Beijing Energy & EnvironmentRoundtable (BEER)
Dr. WANG Haifeng
Manager,Smarter Energy & Environmental Solutions, IBM Research China
IBM中国研究院,可再生能源与环境技术总监
Big Data & Air Pollution- GreenHorizon Initiative
《大数据与空气污染: 绿色地平线项目》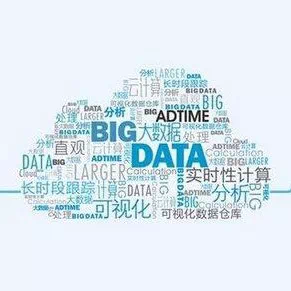 April 15th, 2015
Networking begins at 7:30pm;
talk startspromptly at 8:00pm
** Location **
(地点)
Swanport Café
(鸿芷咖啡馆)
Galaxy SOHO
Room 10320,Floor 3, Block A
NanzhuganHutong #2
DongchengDistrict, Beijing
银河SOHO
A座3层10320
南竹杆胡同2号
东城区, 北京市
Sign post will be provided near the café
(来的时候请留意路标)
Map attached at the end
(地图请见最后一页)
A brief introduction of Swanport Café
(鸿芷咖啡馆简介)
鸿芷以咖啡馆为平台,传播环保公益文化,开启多元跨界公益生活,2013年在阿里巴巴公益基金会的资助下创立。
Swanport Cafe was established in 2013 with support from the Alibaba Foundation. Using the cafe as a platform,Swanport promotes philanthropy and environmentalism as a lifestyle by enablingdiverse and cross sector dynamics among relevant sectors and the public.
** NOTE SPECIAL FEE **
(请注意此次活动有收费)
Differing slightly from usual BEN events, we are asking for30 RMB at the door, which will cover tea and snacks.
与平时活动不同,这次活动我们将收取每位参加者30元门票以支付鸿芷咖啡的场地费用。鸿芷将免费提供茶和小点心。
** About the Talk **
(报告内容)
GreenHorizon is a 10-year initiative of IBM to support China in transforming itsnational energy systems and protecting the health of citizens through thecompany's network of 12 global research labs and create an innovation ecosystem of partners from across government, private enterprise, and international organization and research institutes. IBM will leverage its big data analytics,cloud, and cognitive computation capabilities in addressing the pressing needs of China in air pollution, energy supply, and energy demand through threeprojects- air quality management, renewable energy forecast, and industrial energy efficiency management.
绿色地平线是IBM支持中国进行能源转型改善国民健康的一项十年项目。公司正在积极与政府、产业私有公司、及国际组织与研究机构建立绿色生态圈以促进创新。IBM汇集全球12个研究院在大数据、云、认知计算技术通过三个子项目-空气质量管理、风能太阳能预测及工业企业节能减排-帮助解决中国的空气污染、能源供应与消耗问题。
** Homework **
(作业)
http://newclimateeconomy.net/content/china-and-new-climate-economy
** About the Speaker **
(报告人简历)
Dr. Haifeng Wang is the IBM technical lead of IBM Environmental & Renewable Energy research. He is responsible for Environmental & Renewable Energy solutions and leading innovative projects delivery for IBM Research – China. His vast global project experiences in environmental modelling, weather forecasting, renewable energy integration,operations & management, business analytics and optimization allows him tograsp clients issues rapidly and provide IBM solutions to overcome obstacles for their business. His areas of expertise also includes developing vision& strategy, business and technology roadmaps, operations research, scheduling and dispatching optimization, etc. For example, as the co-founder and the lead of IBM HyREF solution for renewable energy forecasting, he has led team tocreate the solution, PoCed it, scaled out for 30+ clients in both China andother countries like U.S., Japan, Italy, UK, etc.
Technically, Dr. Wang's research area coversnumerical weather predictions, pollution & chemical modelling, stochastic models, simulation, large-scaled optimization technologies, and sophisticated hybrid statistics skills, which have been applied on multiple industries, suchas energy & utilities, environmental issues to help solve industrial challenges.
Dr.Wang received a Phd, Master and BS Degrees with honor from Tsinghua Universityin China, in areas of Operations Management and Industrial Engineering. Hevisited Chinese University of Hong Kong as a visiting researcher for 5 years.He has tens of patents and over 40 international publications.
王海峰博士任职IBM环境与可再生能源技术总监。他在IBM中国研究院负责环境与可再生能源解决方案及相关前言的创新技术成果转化。他在环境模型,气象预测,可再生能源入电网及管理,商业分析及优化有资深的经验。他的专业领域也包括市场前景及战略预测,商业和技术蓝图规划,运营研究及能源生产优化等。他是IBMHyREF可再生能源预测项目的创始人之一,他带领IBM团队制作解决方案,成功试点运营,并成功将其扩展到中国及世界其他各地近30个地点。技术上,王博士的研究领域包括数字气象模型,污染及化学模型,Stochastic模型,实景模拟,大规模技术优化,复杂的混合统计模型等。
王博士从清华大学取得自动化及工程学士、硕士、及博士学位。他在香港中文大学作为访问研究员五年,他取得了10多个专利,发表了40多篇学术论文。
** About BEN & BEER **
(北京能源网路和北耳简介)
The BeijingEnergy Network (BEN) is a grassroots organization with a mission of promotingknowledge sharing, networking, and collaboration in understanding and tacklingChina's energy and environmental challenges among individuals and organizationsfrom diverse sectors such as government, finance, industry, media, advocacy,think tanks and academia.
The flagshipactivity of BEN is the Beijing Energy & Environmental Roundtable (BEER), anapproximately twice-monthly happy hour/speaker series. BEER events are free andopen to all with no RSVP necessary.
Please note,we ask that our speaker's remarks remain off the record unless they otherwisegrant permission.